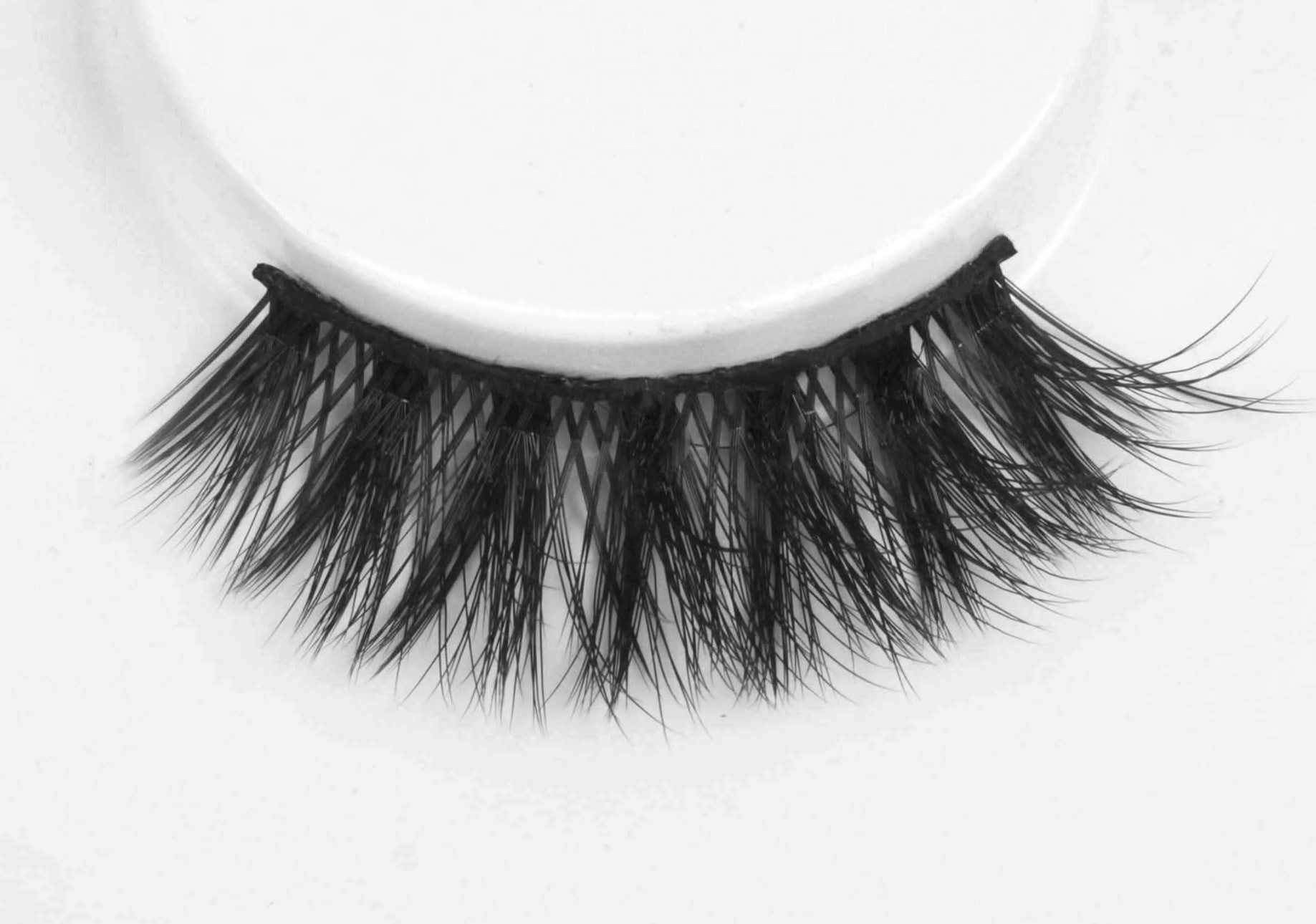 ISAIAH Lashes
Sale price

$47.00
Regular price
(/)
About:
Isaiah is one of our most glamorous lashes.
The hairs start short at the beginning and gradually getting longer as they flair out towards the ends, this will give your eyes that beautiful feline/cat-eye effect.
Fluffy, wispy and reusable with proper care.
Although this lash is full and fluffy, the band isn't too thick or stiff. You will find our lash bands to be comfortable and flexible so that it curves with the shape of your eye.
How to apply:
1. Check fit: Align the lash band to your natural lash line to check the fit and trim if needed. Because the "Isaiah lash" begins short and ends long, you always want to cut from the longest end of the lash.
2. Remember to trim the little piece of the band extending on either end of the lash band (see picture below). This is important so it doesn't feel like its poking your eye when you open and close.

3. Apply adhesive: Apply a small amount of adhesive along the band. Depending on which glue adhesive you use and how much you apply, you will wait 30 seconds to 1 minute for the glue to get tacky before applying. In the meantime, you can go ahead and apply your mascara.

3. Apply lashes: Now its time to place the lashes to your natural lash line. This comes down to personal preference however we recommend tilting your head back whilst looking into a mirror or compact mirror. First place the band to the centre of the lash line, next stick down the lash to the end and then the beginning. 
*Practice using your fingers or tweezers to apply your lashes. Many people prefer to use either or and even sometimes both. Have a practice and see which method you are more comfortable with.
4. When you are confident that your lashes are set, for extra comfort we recommend using a "half" lash curler to pinch both your natural lashes with the false lashes. This will make your lashes not only feel lighter but also lift them so you don't feel like they are interfering with your sight.
5. If you are not confident using a half lash curler, another method is to apply mascara again (only to the root of the lash) and use your fingers to pinch your natural lashes and false lashes together.
NOTE: If you apply mascara all throughout your false eyelashes, you may ruin the wispiness of the hairs. We only recommend applying mascara to the root of the lash. This is only a recommendation if you want to keep your lashes as wispy as possible.

Australian Design
What is it?

Share some content to your customers about your products.
What it does

Share some content to your customers about your products.
Shipping Information

$10.00 for Brushes,  Free with orders over $80 Australia only

$15.00 for Makeup Trolleys/Bags (only delivery heavy goods within Australia)

Delivery Time – Allow 5-7 working days for Metropolitan areas (Melbourne). Areas outside this please allow 5-10 working days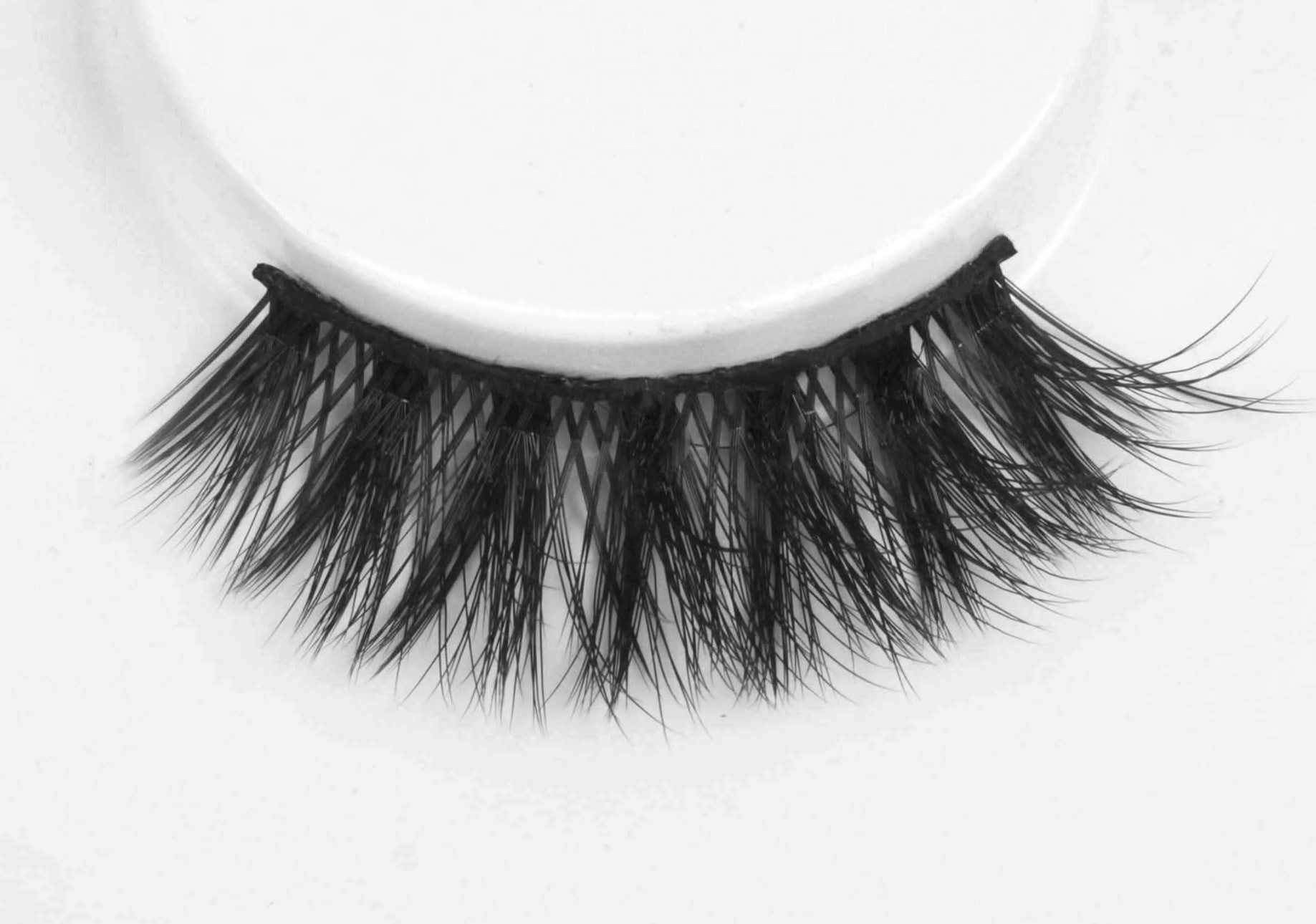 ISAIAH Lashes
Sale price

$47.00
Regular price
Choose options