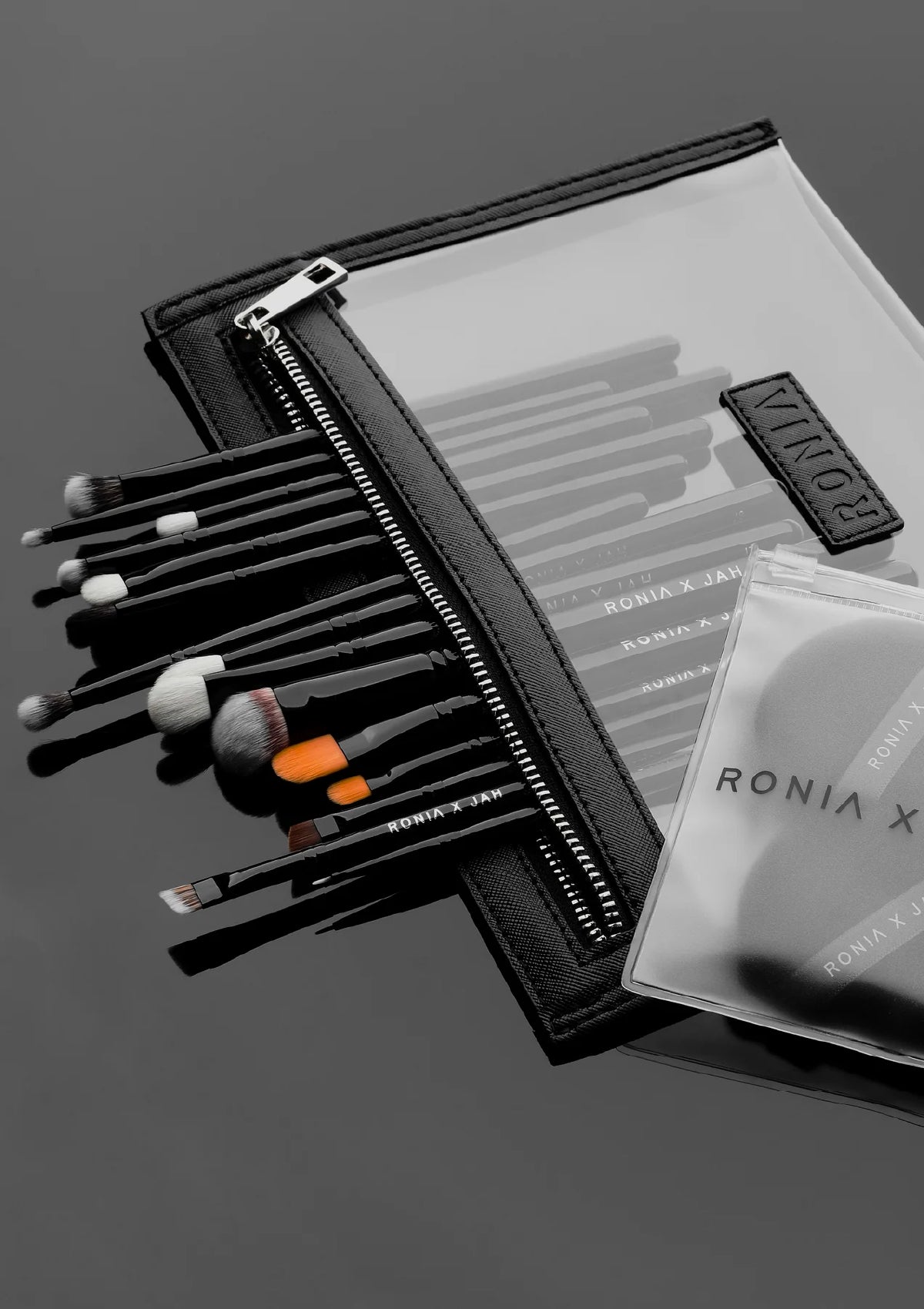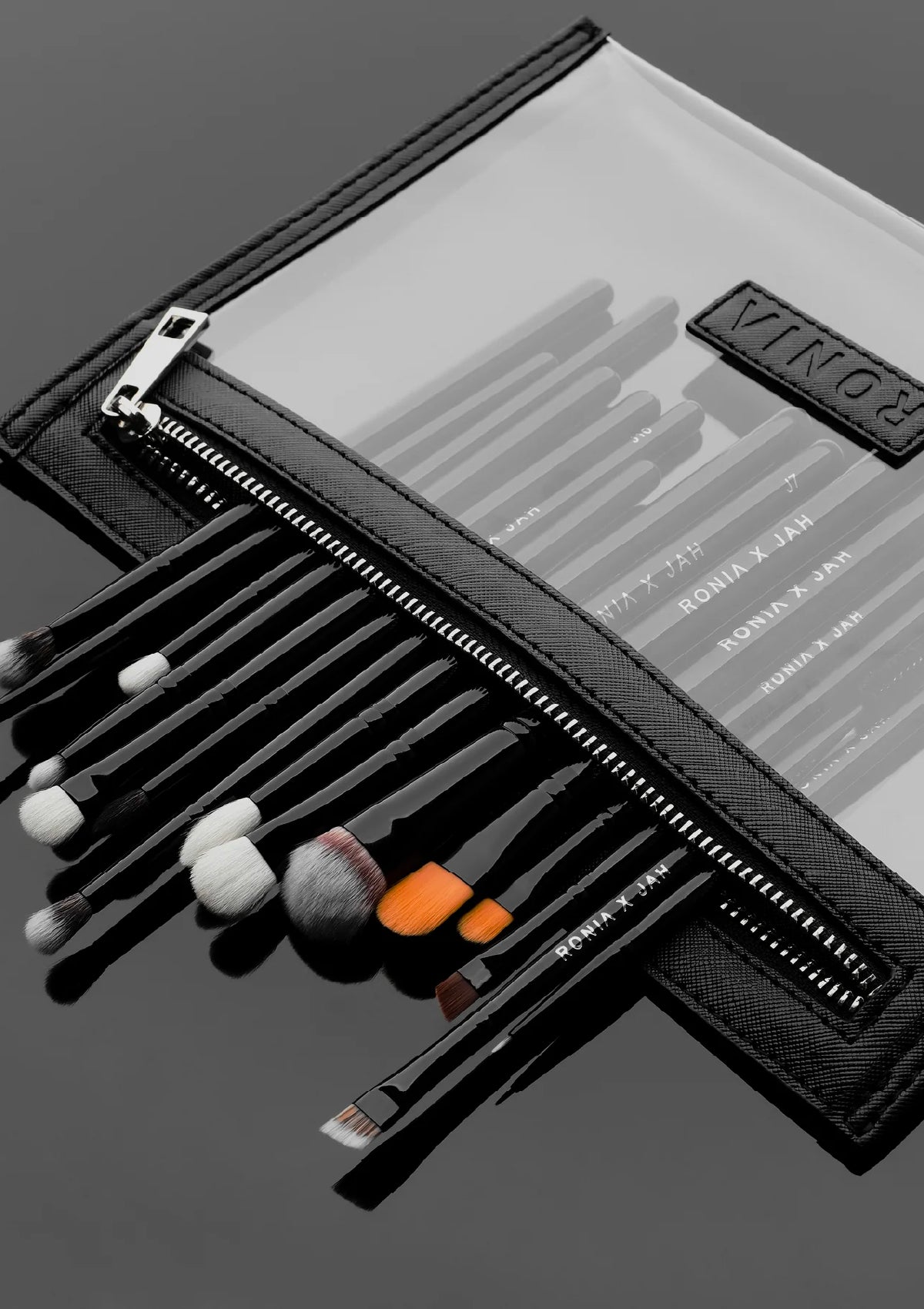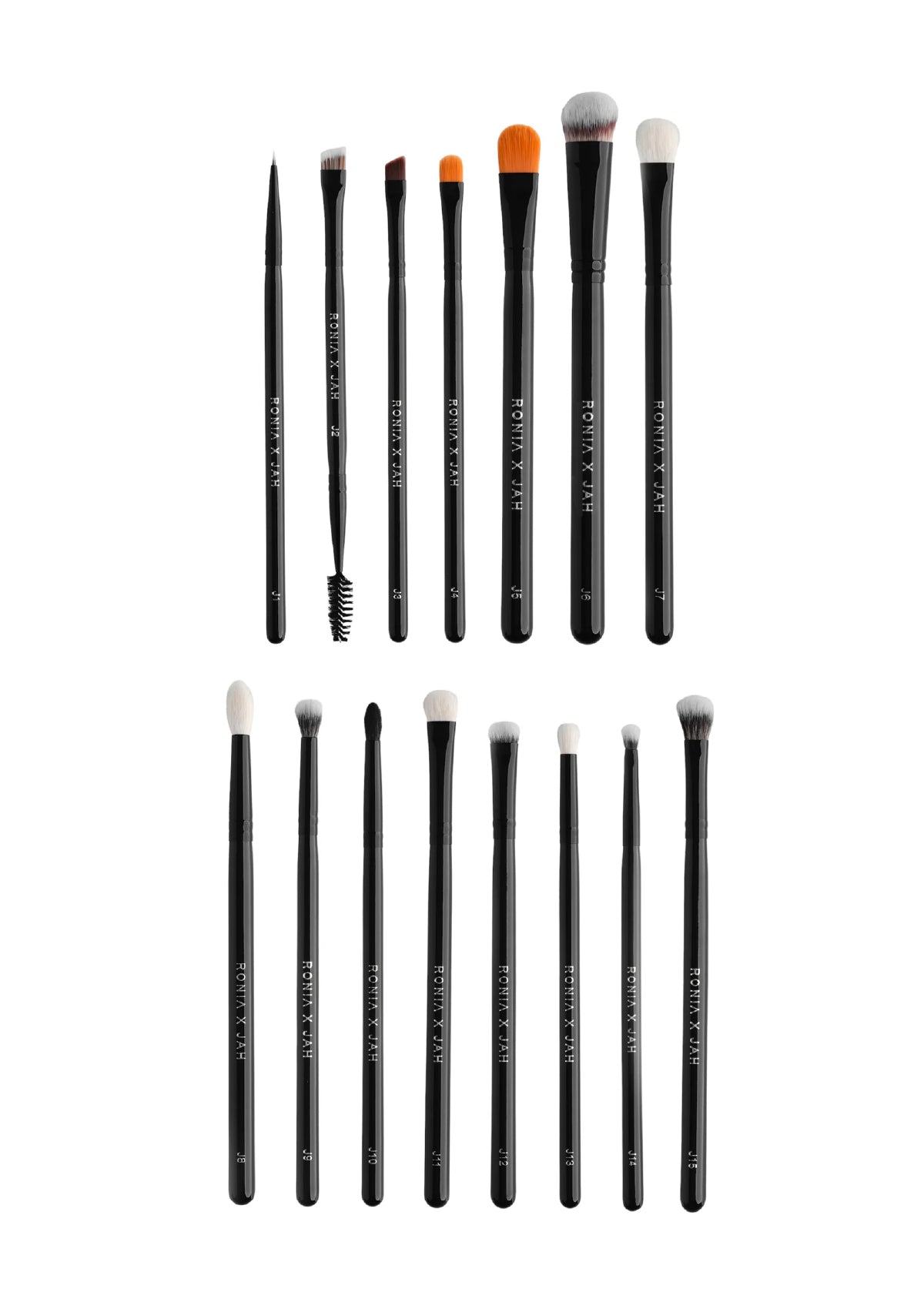 15 Sleek Eye Brush Set with Makeup bag
Sale price

$119.00
Regular price
(/)
15 sleek black brushes designed to help you create the most flawless eye makeup looks with ease.
Brushes include:
J1 - small, pointed liner brush. 
For detailed, thin and/or pointed lines. 
Glitter liners, inner corner fox eye liners, adding sharp points to the ends of your winged eyeliner. 
J2 - duo ended brow brush for powders and promades.
Helps you create the perfect brow with one single tool.
Create more definition and defined sharp wing liner.
J4 - Mini cut crease brush.
Can be used for defining brows, correcting winged eyeliner or to clean up sides of lips for a crisper edge or to apply lipstick.
J5 - large cut crease brush or to define eyebrows with concealer.
Create a dramatic cut crease in half the time, same brush as CC3 Jah cut crease brush. 
J6 – Angled concealer brush.
Best for setting cream shadow bases.
J7 – Large eye shader brush.
Best used for setting eyelids with powder.
J8 – Medium tapered crease blending brush.
A tapered brush for controlled eyeshadow blending.
J9 – Tapered eyeshadow blending brush.
Allows for precise control of intensifying eyeshadow depth.
J10 – All-rounder eye blending brush.
Ideal for applying and diffusing eyeshadow.
J11- All over flat eyeshadow brush.
All over versatile brush
J12 - Precision buffing brush.
Best used to build up eyeshadow on your lower lash line.
J13 – Small eyeshadow blending brush.
Absorbs and blends the perfect amount of eyeshadow.
J14 – Precise fluffy brush.
Used for Smokey lash line application and fox eyes.
J15 - Flat flared eyeshadow brush.
Perfect for blending eyeshadows.
Australian Design
What is it?

Share some content to your customers about your products.
What it does

Share some content to your customers about your products.
Shipping Information

$10.00 for Brushes,  Free with orders over $80 Australia only

$15.00 for Makeup Trolleys/Bags (only delivery heavy goods within Australia)

Delivery Time – Allow 5-7 working days for Metropolitan areas (Melbourne). Areas outside this please allow 5-10 working days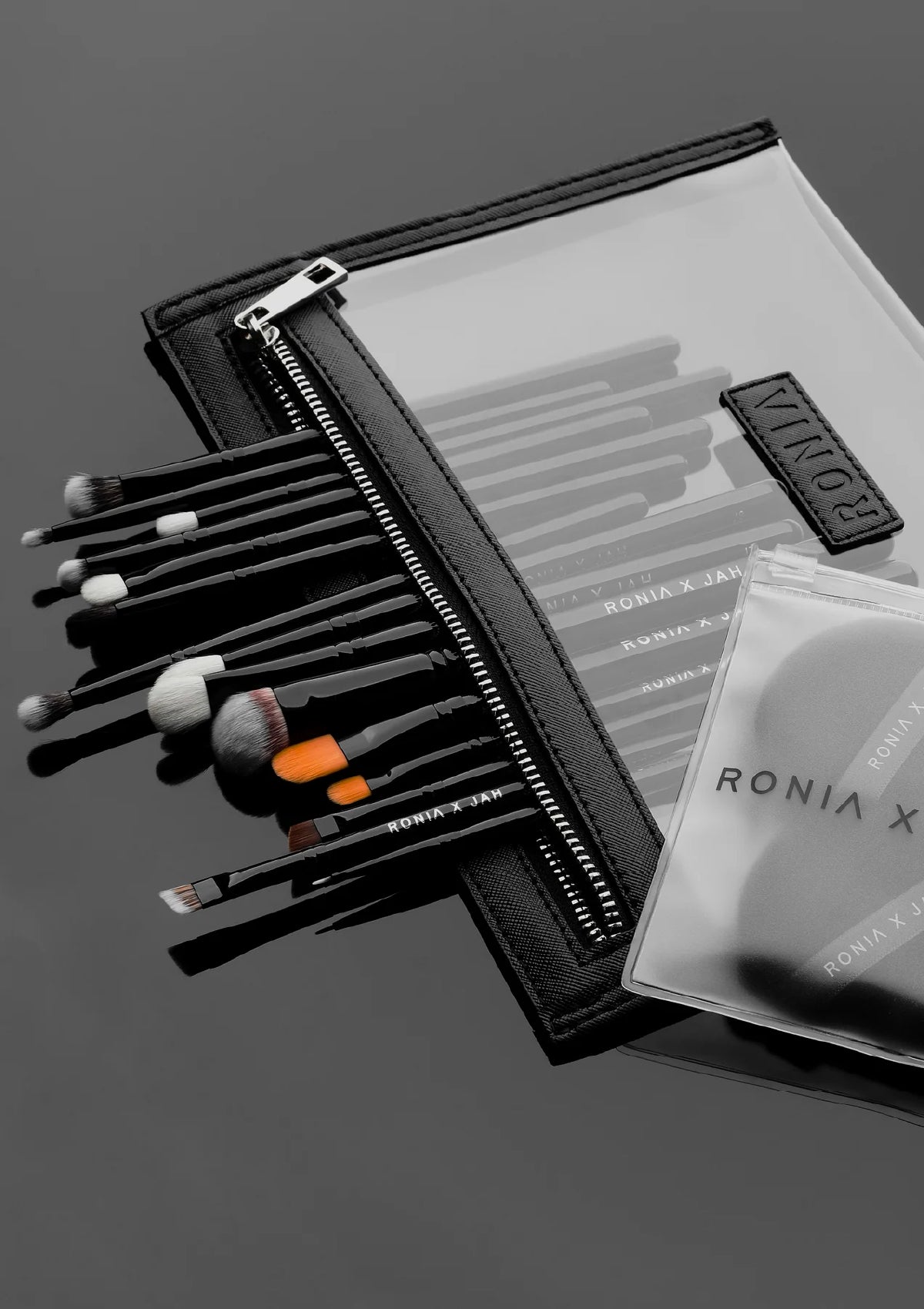 15 Sleek Eye Brush Set with Makeup bag
Sale price

$119.00
Regular price
Choose options